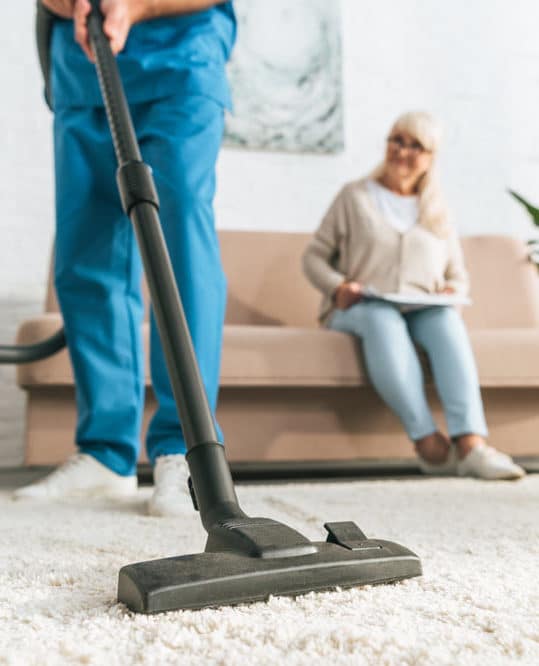 In Home Care for your Senior Loved One
Being in this business for quit some time, I know that some of our senior community are starting to struggle with keeping up the housekeeping. But they are either in denial, or don't even realize it yet. Our goal is to be sure that client AND caregiver are both happy. We have a wide range of services that we offer and one of them being light duty housework.
I wanted to focus on this today to help you in your search for care and this is one area you should be clear on no matter what company you choose. Since in-home care is not a cleaning service or business, we do not supply the cleaning products but use what the client is comfortable with and currently uses. We have to also be concerned with allergies and irritants to both the client and caregiver.
Light duty housekeeping consists of wiping down counters, toilet seats, sweep and mop, change bed linens, laundry, wash dishes and things of that nature. What we do not do is scrub tile, clean windows and screens and things of that nature.
Sometimes the client does not need any more help then light duty housekeeping. And that is ok! We are glad to help. We are not maids, but we definitely are considered personal assistants.
Nothing inspires cleanliness more than an unexpected guest.

Radhika Mundra

It's that simple… Let us help you help yourself and we can do this together.
If you find that you are starting to struggle with keeping up the housekeeping but you are not quit in need of facility living, consider a personal assistant to be of help.
It is that easy!